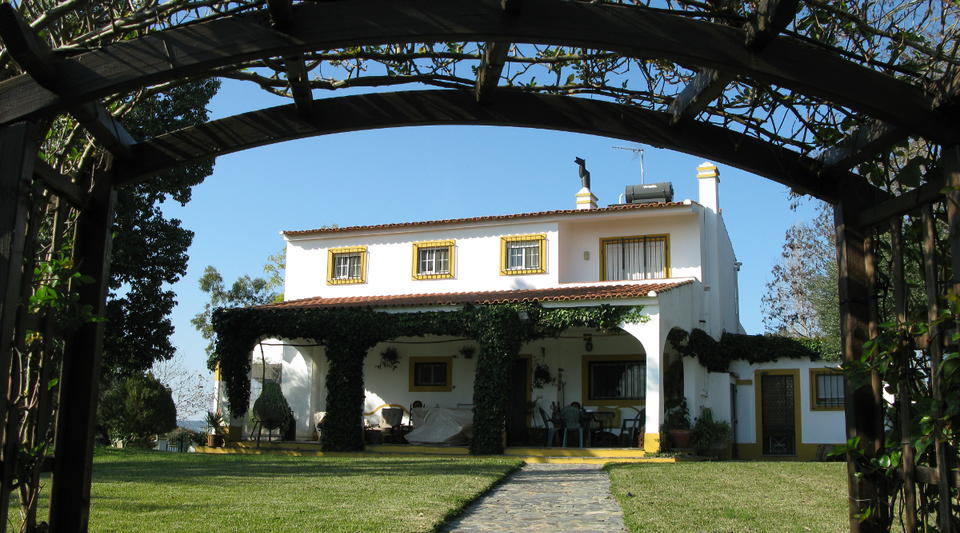 The ideal accommodation for nature lovers, for those who enjoy tranquility, walking, biking or horseback riding in the field to explore the surroundings and at the same time staying very close to the historic centre of Évora.
Quinta da Queimada is a farm situated in a rural setting 2.5 km far from the city of Évora, This city is classified as a World Heritage Site by UNESCO. It is surrounded by farms and large estates.
This farm - Quinta da Queimada - is the residence of their owners. Here is located the accommodation "Monte" that is a very typical Alentejo country house, having a large living room with a traditional fire place. The house is fully equipped with all modern times facilities. The whole house is available for renting.
For large groups, there are still two bedrooms available in the main house.
In Monte two big double rooms are available as well as a big living room with a fire place, TV, free wi-fi, fully equipped kitchen and a bathroom. Extra beds (for adults or babies) are also available.
Outside and around Monte there are two courtyards with trees and shadows, garden furniture and a grill.
Excellent for holidays with the family and friends. Children are welcome. They can walk freely and enjoy the whole farm at ease.
At Quinta da Queimada there is also accommodation for horses (rent a box) and for dogs (kennels). Pets are allowed.
Spoken Languages – Portuguese, English, French, Spanish and German